Next Events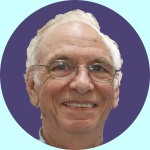 On Wednesday 13 July David Hassard will talk on "A picture is worth 10,000 words- exploring aviation drawings and paintings". This talk explores the limited depiction of aviation in "fine art", the development of airline and aviation industry advertising and poster styles, the richness of book and magazine illustrations, even, briefly, the irreplaceable value and scope of technical illustration. It finishes with a chronological romp through some of the speaker's favourite paintings of aircraft of the 20th Century including, of course, some Sopwith and Hawker types. There will be a committee meeting at 11:00.


09 March Angela Bailey gave a fascinating talk on the life of her father Frank Murphy "From Fighter Pilot to Test Pilot".
26 February Newsletter 63 Spring 2022 PDF is available online.
09 February Robin Trewinnard-Boyle gave an extremely interesting talk on the UK involvement in the F-35 Flight Test at NAS Patuxent River, MD, including First of Class Flying Trials on HMS Queen Elizabeth. He said the F-45 will do almost everything the Harrier will do; better and is much easier to fly. We have 15% of the world wide F-45 contract which earns us more than what our fleet cost. Unfortunately due to Covid the Zoom broadcast couldn't take place. A recording is available to Hawker Association members on a YouTube unlisted channel.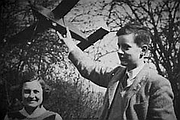 01Feb A few years ago Cranfield University made a video of Ralph Hooper and Michael Pryce has sent me a link members may find interesting. Ralph Hooper, Cranfield College of Aeronautics 1946-48, was in our very first cohort of students in 1946 and went on to become an extremely successful aeronautical engineer. He was the first designer of the Hawker Siddeley P.1127, the vertical-take-off-and-landing aeroplane which evolved into the revolutionary Harrier
Kingston Aviation Centenary Project (KACP)
The website continues to be updated with very interesting weekly stories of Sopwith 100 years ago, Hawker People stories and photos added to the gallery.
There is a very interesting set of PDF files giving a short history of the Ham factory; best to return to the Menu, from a pdf file display, using the back arrow or backspace key.

The Re-Engineering Brooklands project.
The museum needs volunteers; could you spend a few hours a week helping out. More.

There are 6 Newsletter Indexes of stories appearing in newsletters. Each index displays a list of stories and a link to display the story in a new window.
From November 2020 we have provided talks to members using Zoom; catalogue of talks recorded and available as unlisted on YouTube by a link.
Most of the talks given to the Association are videoed by Richard Cannon. If you missed a talk many are available as a video DVD; the List 2003-2009 is a web page with links to the newsletter stories of talks.
Association Ties are available at a cost of £7.50. Details
Are you a Member ? If you have worked for Hawkers or a successor company you are eligible to join. In addition membership may, at the discretion of the Committee, also be granted to those people who share the interests and aims of the Association. Check the list of qualifying companies. The subscription is only £7. Membership Application form; PDF Document (3kb).
Web site display. The updated dates of pages, the email address in the banner and some other items use scripts; your browser should be set to allow scripts for cmlx.co.uk and hawkerassociation.org.uk for them to display. Generally underlined blue items are links.
If you are having problems printing pages or getting the latest version to display try looking at Tips