Editorial

This is a very sad issue of the Newsletter as it records the death of Barry Pegram whose idea it was to form the Association and who served as our secretary from the very start. All we Members owe him a great debt of gratitude for the pleasure and interest we have enjoyed in the Association over the last twenty years.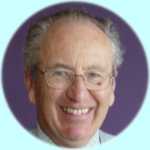 Thank you to all who have sent contributions or have given talks. Do not worry; all will be published or continued as space allows.
Please send Newsletter contributions to the Editor, Chris Farara at

or by post to 24 Guildown Road, Guildford, Surrey, GU2 4EN. Phone 01483 825955.