Programme of Events 2021
updated 25May2021
At 14:00 on the second Wednesday of each month there will be a meeting, normally at the YMCA Hawker Centre (was the Hawker Sports and Social Club), Lower Ham Road, Kingston on Thames, Kingston, KT2 5BH unless indicated otherwise.


There is a well stocked bar, and good inexpensive lunches and snacks are available. We hope members will avail themselves of these. There is plenty of free parking space.

Unfortunately due to Covid-19 all activities, except for Zoom virtual meetings, have been postponed or cancelled until further notice because the Hawker Centre is closed to us.

Wednesday 13 January

The 1919 Great Trans-Atlantic Air Race won by Alcock and Brown in a Vickers Vimy -
. Zoom virtual meeting.
Wednesday 10 February

Ex-Dunsfold test pilots
, and talking and answering questions on their experiences. Zoom virtual Forum.
Wednesday 10 March

The Evolution of 'The Royal Aero Club' to the Present day and Early Flying in Southern England - Zoom virtual meeting

.

Wednesday 14 April
AGM followed by Colin Wilson talking on his art. Zoom virtual meeting.
Wednesday 12 May

The anniversary of the Falklands War - Zoom virtual meeting.

Wednesday 9 June

Aircraft Evolution -

- Zoom virtual meeting.
Wednesday 14 July

Lyons 'LEO', the first commercial computer -
Zoom virtual meeting.
Wednesday August



Wednesday Serptember



Wednesday October


Wednesday November



Wednesday December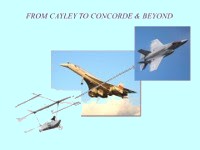 worked in the aircraft industry for 62 years. During his 2½ years in the Installations Department of HAL Kingston he witnessed the first tethered hover of the P.1127 prototype. His talk begins with the myth, legend and history of aviation.

Neville Lyons

Profile Not available yet.

is first in the list; after the event the speaker will be moved to the end of the list.

Dick Poole

is a trustee of the Royal Aero Club Trust. He started as a Vickers-Armstrongs apprentice in 1960.He worked as an aerodynamicist in the Military Aircraft Project Office. In 1969 he transferred to Flight Test at Wisley. He then transferred to the Concorde programme at Fairford until joining Hawker's Flight Development Department at Dunsfold. He was made Chief Flight Test Engineer in 1984 and was promoted in 1987 to the role of Assistant Chief Designer for the UK portion of the AV8B. This was followed with a number of Chief Engineer type roles at Kingston until moving to Warton as Chief Engineer Light Combat Aircraft and New Jet Trainers. He finished his career working on Sea Harrier replacements and JSF, first with McDonnel -Douglas and then Lockheed-Martin. He retired as a consultant in 2000

.

AGM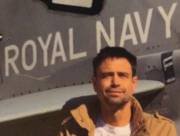 R
owland White
is a best-selling author. He grew up in Cambridge, and began learning and writing about aviation as a child, before studying Modern History at the University of Liverpool. He now lives in a village near Cambridge that is satisfyingly close to the Imperial War Museum at Duxford.