Editorial
There have been lots of contributions sent in by Members which add to our knowledge of what it was like to work at Hawkers at different times. Thank you all very much...and please keep the stories coming in!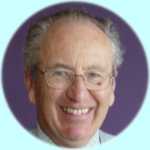 The AGM was not well supported; in fact there were nearly as many officers as Members present. Next time would you prefer the AGM on a Wednesday, before a regular meeting? We realise this would prevent working Members from attending but there are many more who are retired. Let me know what you think.
Several Members, including Reg Hippolite in Northern Ireland, have said they would like an Association tie, so the Committee is going ahead to get quotations. The tie will feature a sloping version of our three aircraft logo.
See you at Duxford - it will be a great day out!
Write to: The Editor, Chris Farara, at 24 Guildown Road, Guildford, Surrey, GU2 4EN. Tel. 01483 825955
e-mail