Editorial
First, a big thank-you to all of you that have sent in articles. Not all appear in this issue for space reasons but don't worry, they will be in future Newsletters. I'm sure that the articles will bring back memories, so is it too much to hope that some more of you will be inspired to follow suit? You will also find accounts of the well-supported talks, outing and barbecue we have had this Summer; a good indicator that the Hawker Association is still thriving.
Below you will find a report on the presentation of a prestigious and long overdue award to Ralph Hooper. How fortunate we were to have had this outstanding engineer leading us.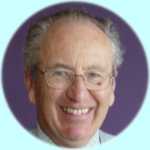 You will see in the Programme that on October 15th we have the opportunity to do something really special. Our Chairman and Duncan Simpson have arranged for a group of us to visit the RAF Club at 128 Piccadilly, near Hyde Park Corner, to see the bronze bust of Sir Sydney Camm, modelled by Ambrose, and the information display, all funded by the Association. We will also be given a talk on the history of the Club and have a conducted tour of the beautiful Georgian building which, among other things, houses a huge collection of aviation paintings by many distinguished artists.
Participation must be limited to about twenty people and the cost will be £20 each including a sandwich lunch. Please contact Barry Pegram on 01306 631125 to book your place. See you in the lobby at 11.30 am.
Write to: The Editor, Chris Farara, at 24 Guildown Road, Guildford, Surrey, GU2 4EN.
Tel. 01483 825955
e-mail