Editorial
It's hard to believe, but the Association has just held its sixth AGM; time flies when you're enjoying yourself. The meeting is reported below where you will see that our membership numbers and finances are both healthy so we must be getting something right!
In this issue we have several personal accounts of working for 'Hawkers'; my thanks to the contributors. They make fascinating reading and I hope they inspire more of you to put finger to keyboard or pen to paper. The accounts of talks given to the Association attest to the continuing high quality of our speakers and their subjects; thanks to them, as well.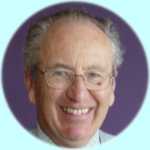 Following my request in NL.23 some members sent me their e-mail addresses. If you didn't, please do it now! It will make communications much easier for the Committee and more reliable for you.
It has been a sad time for deaths so far this year, including two very long serving 'Hawker' people: Roger Dabbs, stressman, Airframe Engineer and Hawk Project Engineer, and Jack Simmonds, a stalwart of the Experimental DO and the Design Office. They will be missed but theirpersonalities, reputations and achievements live on in our memories.
Write to: The Editor, Chris Farara, at
24 Guildown Road, Guildford, Surrey, GU2 4EN.
Tel. 01483 825955
e-mail